A 7.8 magnitude earthquake, the strongest after 80 years, has just shaken up Nepal. So many people lost their homes, total villages are destroyed; shelter, water, electricity, and medical supplies are pressing issues at the moment.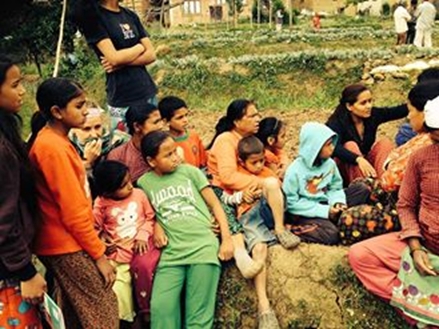 Here is how you can help: you can make a donation towards the Germany based charity handswithhands that operates since 15 years on sustainable projects in Nepal. It has a huge network of people and projects throughout the country who luckily all survived and are already active in immediate relief.
Handswithhands is professionally run by volunteers. The co-founder of handswithhands, Kira Kay, happened to be just outside Kathmandu, when the earthquake hit, and has mobilized her team, so funds are carefully spent.
The first project for immediate shelters has started through the local company abari.com, more long-term shelters are sourced for. Other members of handswithhands are about to visit villages that are hardly left, to offer immediate help, for that further supplies are needed. And more projects to come.